Goat Rocks Wilderness Hike
August 2001
Hiking and Exploring the 'Pacific N.W.'
Its my goal to provide some interesting photos and notes on the various trails I've hiked through-out the Pacific N.W. The first set of photo's will be of the 'Goat Rocks Wilderness area'. The hike starts from Whitepass, Washington and ends up at 'Walupt Lake'. The Hike takes about '3' days. I've split up this Hike into '3' Sections. I plan to add more Hiking Photos of other trails soon.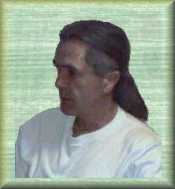 To view the 'Goat Rocks Hike'
Just click on the green bars.